Organic Extra Virgin Olive oIL
Grown, picked, cold-pressed and bottled on La Furtuna Estate, our olives produce the best Italian olive oil you can find. Cultivated in harmony with the vibrant biodiversity of Sicily's Monti Sicani biopreserve, our olives embody the wild health of their home. Taste the cool mountain springs that feed their roots and smell the fresh wild herbs that grow at their feet in every sip of our award-winning olive oil. Dedicated to better production and distribution practices, we are proud to offer the most sustainable Italian organic extra virgin olive oil on the market. 
OUR MISSION
Founded on the verdant slopes of Sicily's Monti Sicani mountain range, Bona Furtuna is dedicated to producing, sourcing and promoting the highest quality organic heirloom ingredients and cuisines from Italy. Working in concert with farmers, artisans and craftsmen throughout the country, we strive to discover and preserve heritage products using only the best expressions of environmental stewardship of the land.
GIVING BACK
At Bona Furtuna, we believe in creating good, clean Italian fare that brings people together and allows us to make a difference for the greater good. We are committed to using our business as a force for positive social and environmental change. As a member of 1% for the Planet, we commit to donate 1% of our yearly revenue to nonprofits focused on education, tree planting, access to clean food and water, wildlife and biodiversity, and supporting legislative action.
Learn More
OPRAH'S FAVORITE THINGS
"Just outside of Corleone, Sicily, is Bona Furtuna, an organic farm that promotes sustainable farming and heritage food. This beautiful set includes busiate pasta, marinara sauce, and herbs—so you're essentially giving the gift of a hearty Italian dinner."
ORDER NOW
PRESS MENTIONS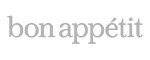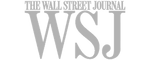 SUSTAINABILITY ON THE FARM
At Bona Furtuna we are committed to the best expressions of environmental stewardship. This commitment to protect and restore the environment is a part of every decision we make, from how we manage the land to our packaging and employee incentives. Our dedication to sustainability has led us to become a certified B Corporation and a member of 1% for the Planet.

Read More

The Latest from
Bona Furtuna